True Talent, by Tundra
At Tundra, we are committed to fostering, cultivating, and preserving a culture of diversity, equity, inclusion, and belonging (DEIB). We celebrate a culture where diverse thoughts, opinions, and experiences are valued, fostering an inclusive and equitable environment for True Talent to flourish.
Our Total Talent Management strategy integrates DEIB at its core. With our array of DEIB tools and resources, we empower you to construct a comprehensive recruitment strategy that attracts True Talent to your team.

Train
Partnering with CandidateX, Tundra ensures standardized DEIB training through the Inclusive Recruiter e-Learning Program. Our ongoing DEIB training curriculum, along with a library of external resources, equips our team members with the latest strategies to attract and hire diverse talent. Stay ahead in fostering inclusivity and diversity by harnessing Tundra's expertise and empowering your organization with the knowledge to build a truly inclusive workforce.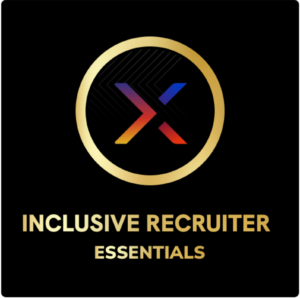 Track
Leverage Tundra's data-driven approach to map and track diversity data based on local demographics. Our True Talent Network grows through cutting-edge integrations, combining CandidateX's software with TalentNet's talent community solution. Access real-time census analytics and diverse job boards to tailor DEIB recruitment strategies. Build a workforce that reflects the current hiring landscape.

Tech
Partnering with leading ATS and industry software, Tundra ensures unbiased sourcing and selection of candidates. Our extensive network of DEIB recruitment partners enables us to reach underrepresented communities through advanced integrations. By automating job postings from your ATS or VMS, we instantly expand your reach to a diverse talent pool. Experience the power of our technology-driven approach, collaborating with multiple industry software providers to create a more inclusive and equitable hiring process.

Thrive
Tundra's Engagement and Inclusion team will help develop thoughtful equity and inclusion strategies for your program. From Women in STEM mentor programs to inclusive job descriptions, our team offers hands-on support for all DEIB endeavors. Experience the impact of our Thrive initiative, including the annual 'Launchpad Project.' This mentorship program connects students with accomplished women in STEM careers, inspiring future generations and fostering an inclusive workforce.

We Go Beyond For Our Clients
Learn More About Hiring True Talent to Diversify Your Contingent Workforce